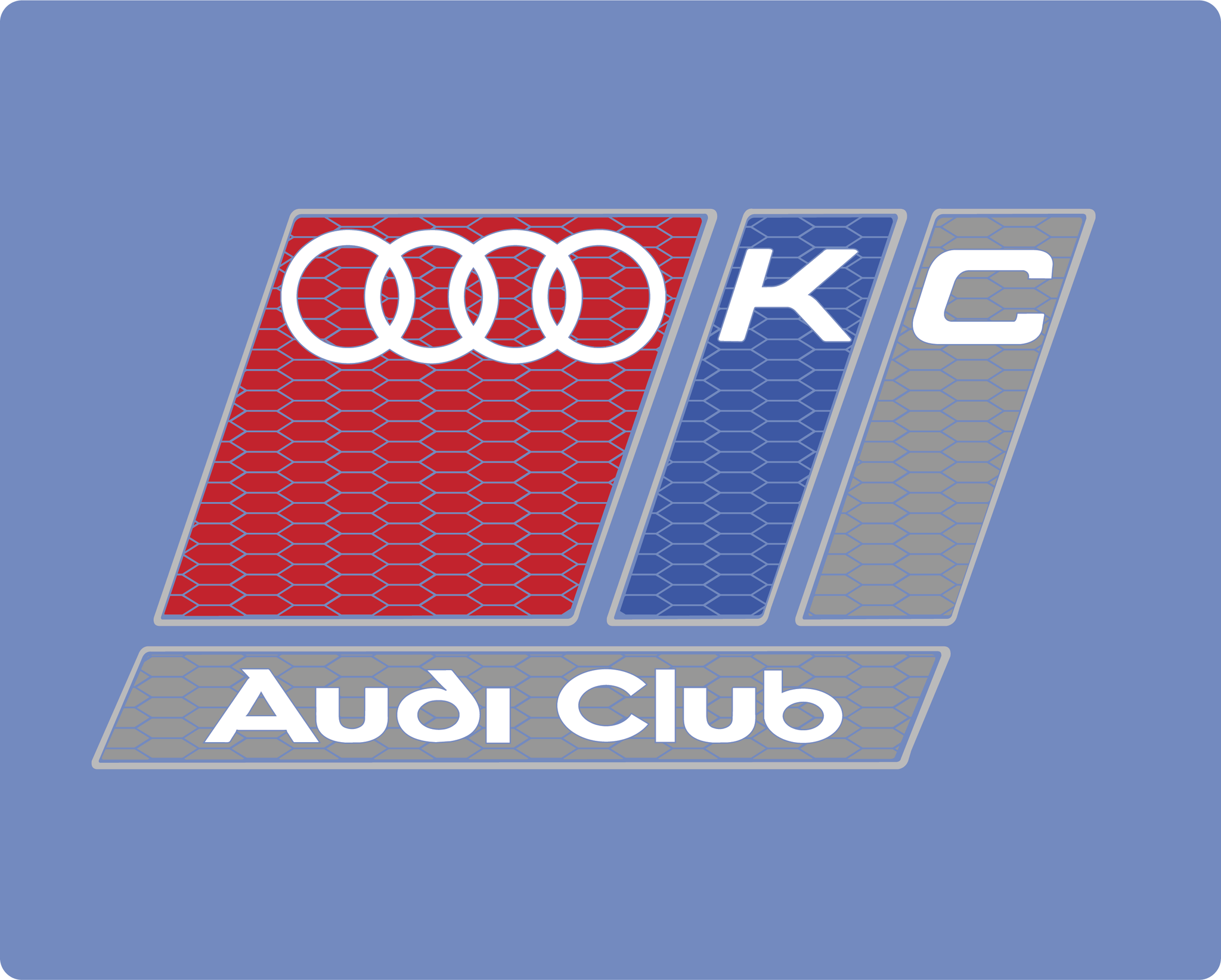 Audi Club of Kansas City T-Shirt
This year at Schwa MotorSports we had the honor of doing the Audi Club of Kansas City T-Shirts and got to work with your board to design the shirt you see here. With the RS2 coming to the states this year we played homage to their badging and gave it a nice Kansas City vibe and represented the club.
The design with be available on a variety of colors which play towards the iconic colors that some of the S cars have come in (Heather Red, Heather Royal, Graphite Heather, and Heather Yellow). As well as a few other colors (Black and Dark Heather) to round out the basics. 
The shirts are a 65/35 poly/cotton blend (except Heather Yellow that is 50/25/25 poly/cotton/rayon blend). Sizes from S-3XL are available with larger, and smaller, sizes available on request.
Artwork ©2021 Schwa Motorsports. All model names and designations are trade marks of their respective owners. Depiction does not imply endorsement or affiliation.