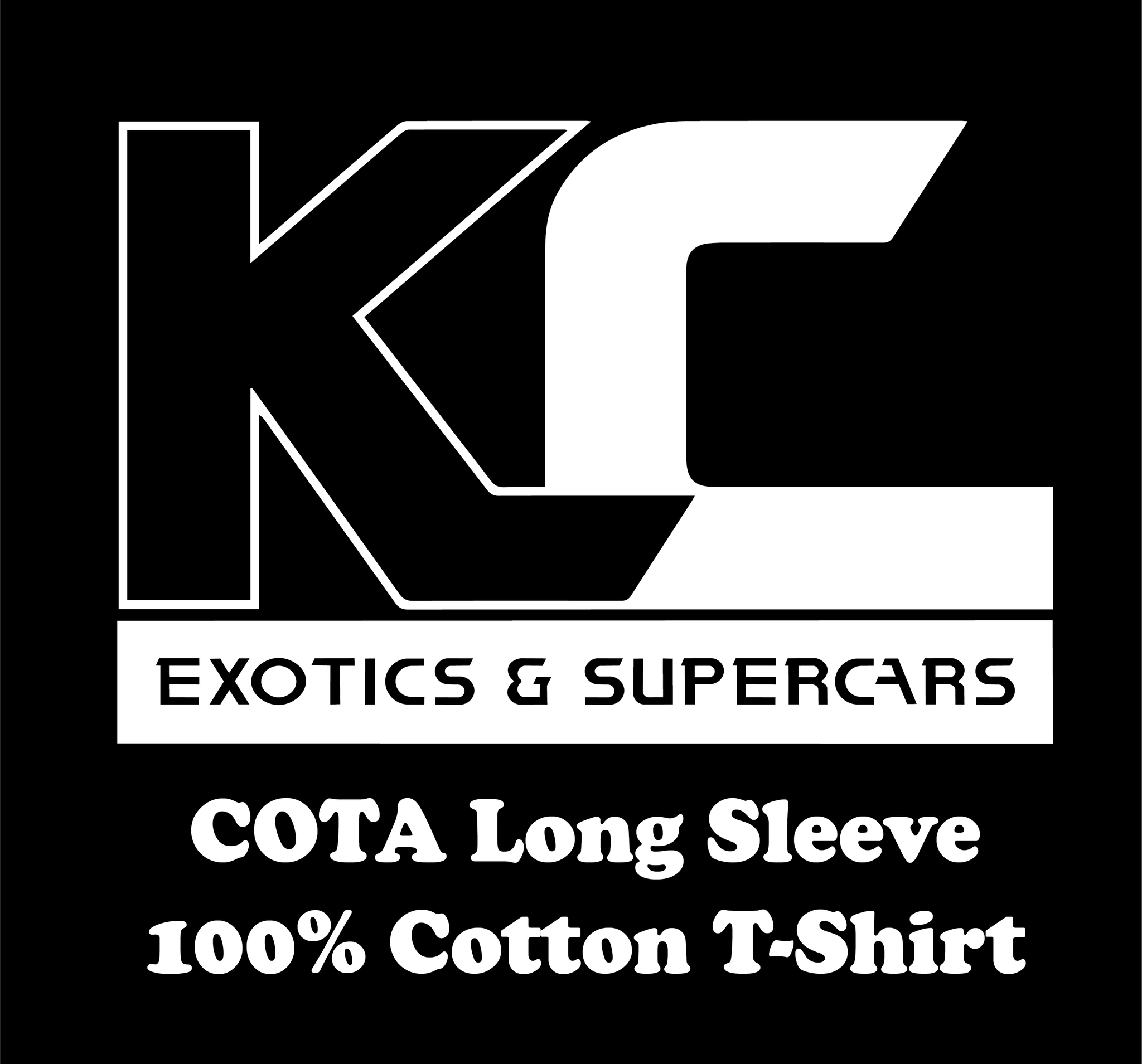 KC Exotics and Supercars Club COTA Long Sleeve T-Shirt 100% Cotton
This shirt will have the KC Exotics and Supercar Logo on the front left chest in white with the COTA logo just below. On the back it will have the COTA Logo, track, and a few sponsors listed below.
This design will be on a 100% Cotton blend shirt.
Artwork ©2017 Schwa Motorsports. All model names and designations are trade marks of their respective owners. Depiction does not imply endorsement or affiliation.