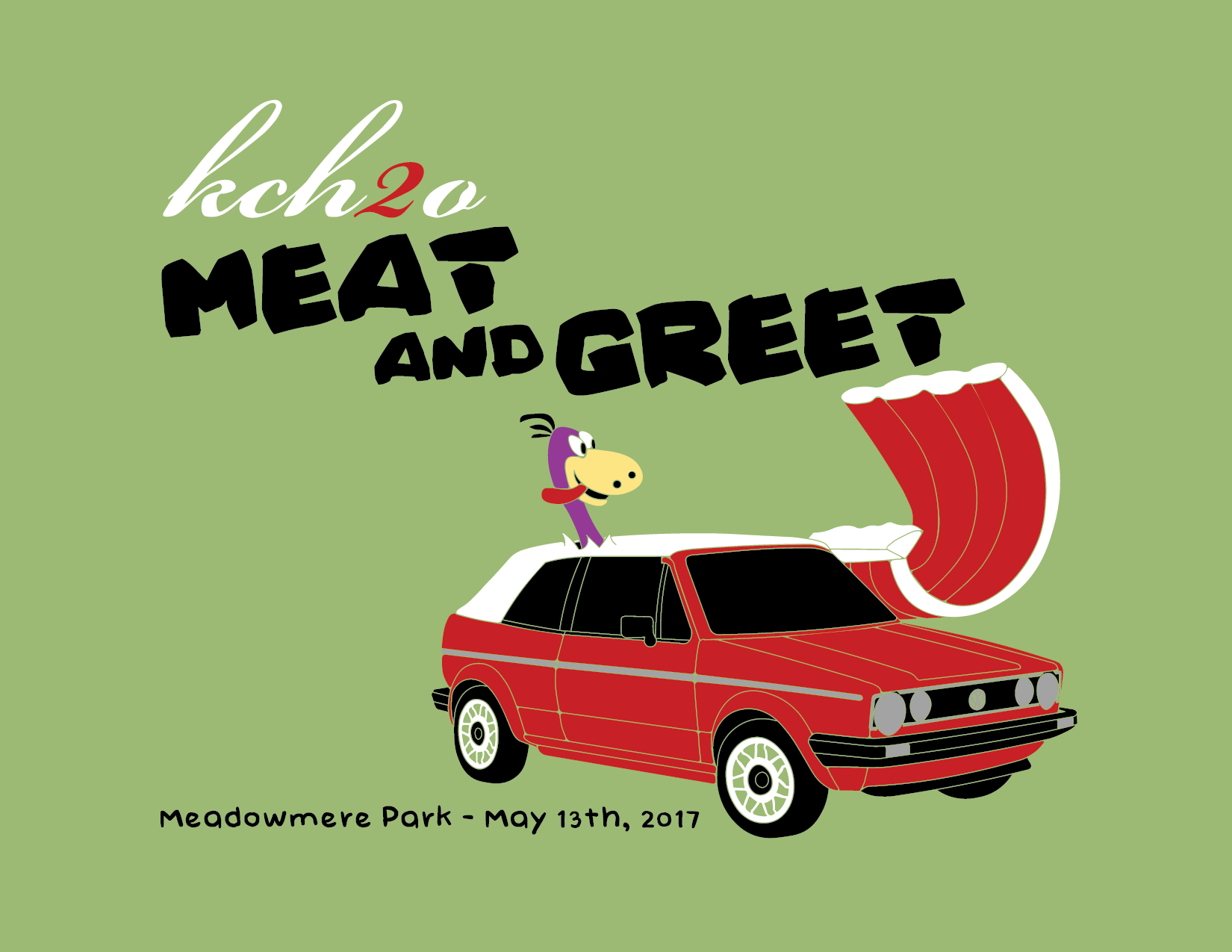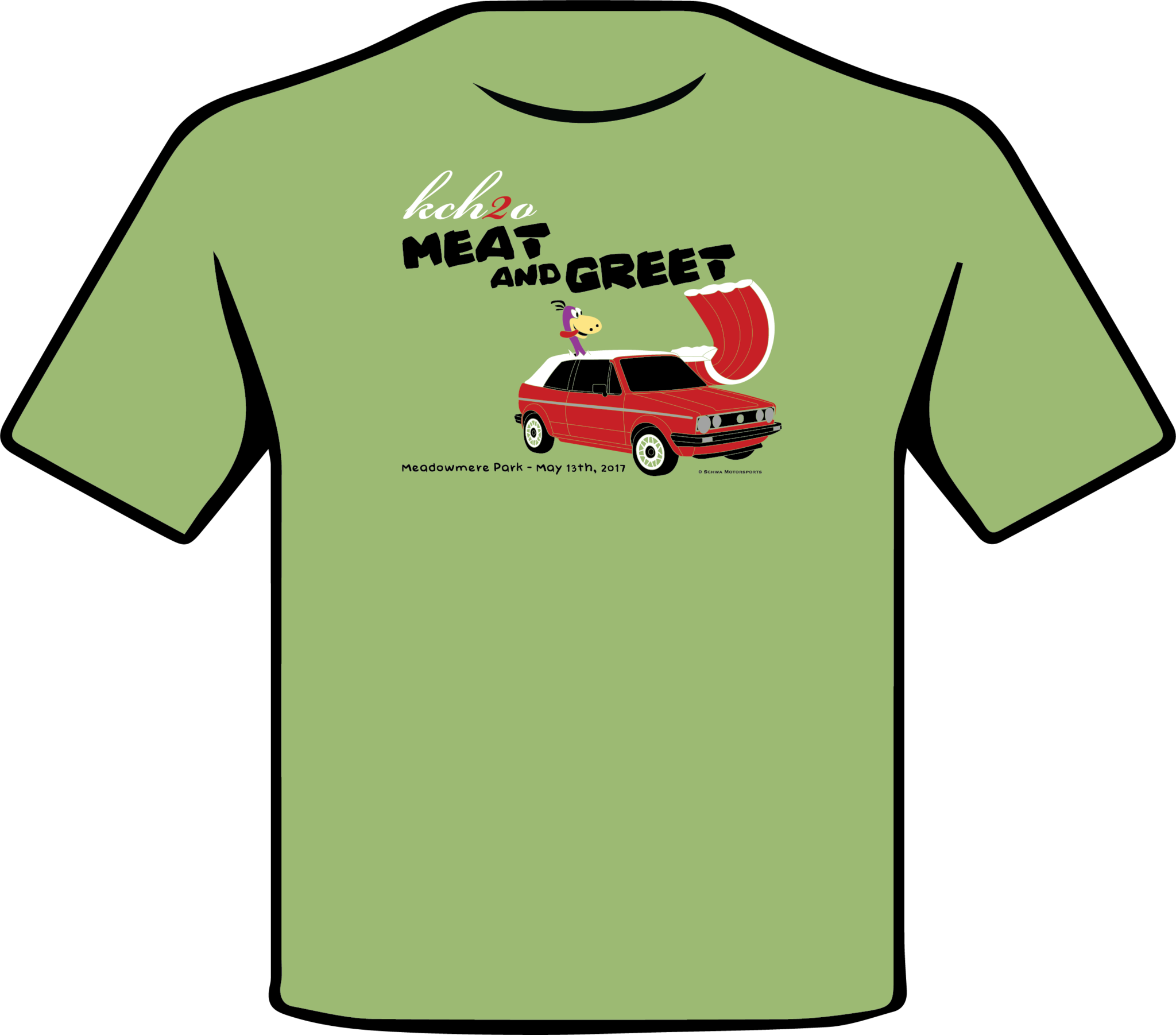 KCH2O Meat and Greet 2017 Multi Color T-Shirt
The KCH2O Meat and Greet held in Grandview, Missouri May 13th, 2017 at Meadowmere Park. This show is put together by KCH2O and covers all European cars.
This years design features a MK1 VW Rabbit Cabriolet with a parody of an iconic childhood cartoon. This design is on the FRONT of the shirt and comes on your choice of color shirt.
If you are looking for a cheaper options click here for a one color version for only $15!
Artwork ©2017 Schwa Motorsports. All model names and designations are trade marks of their respective owners. Depiction does not imply endorsement or affiliation.