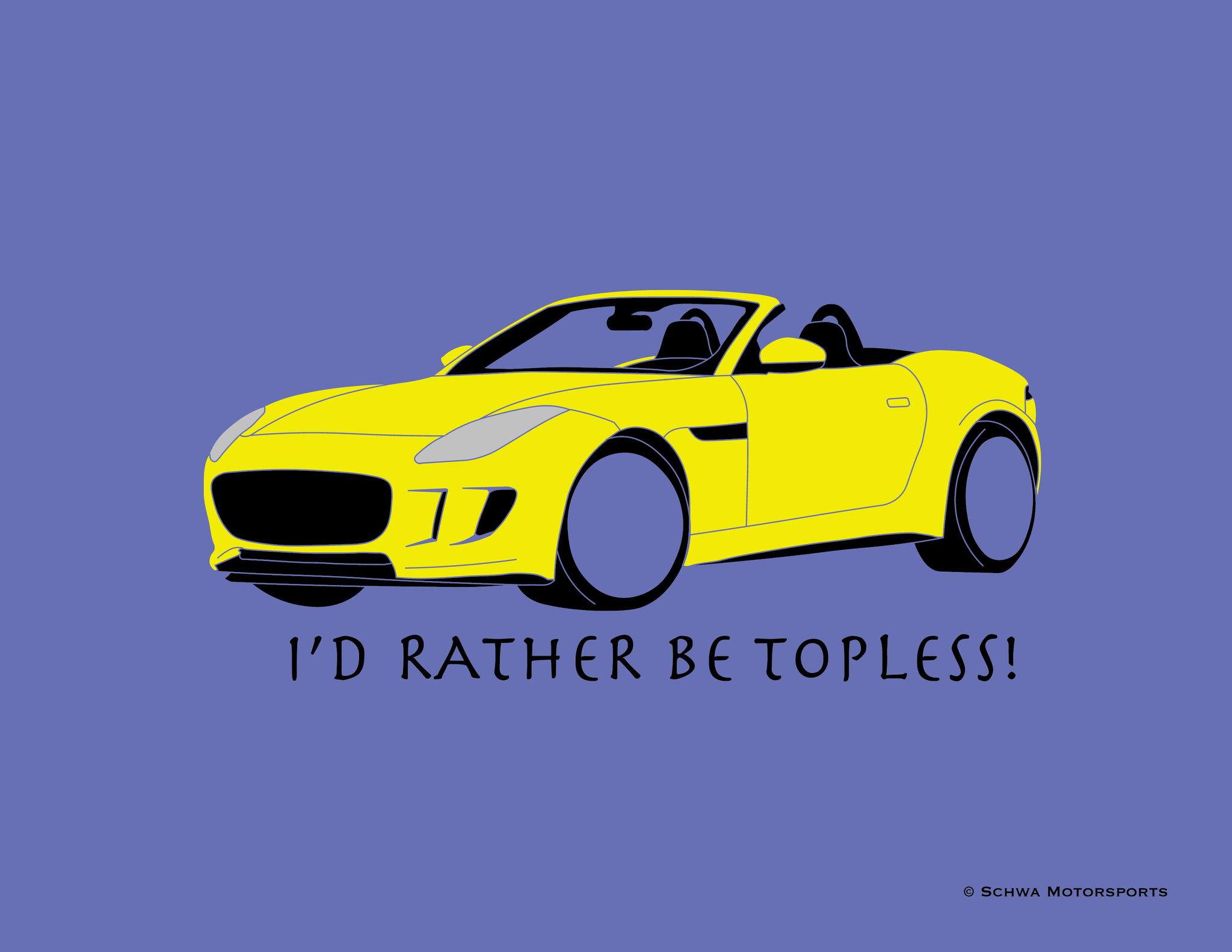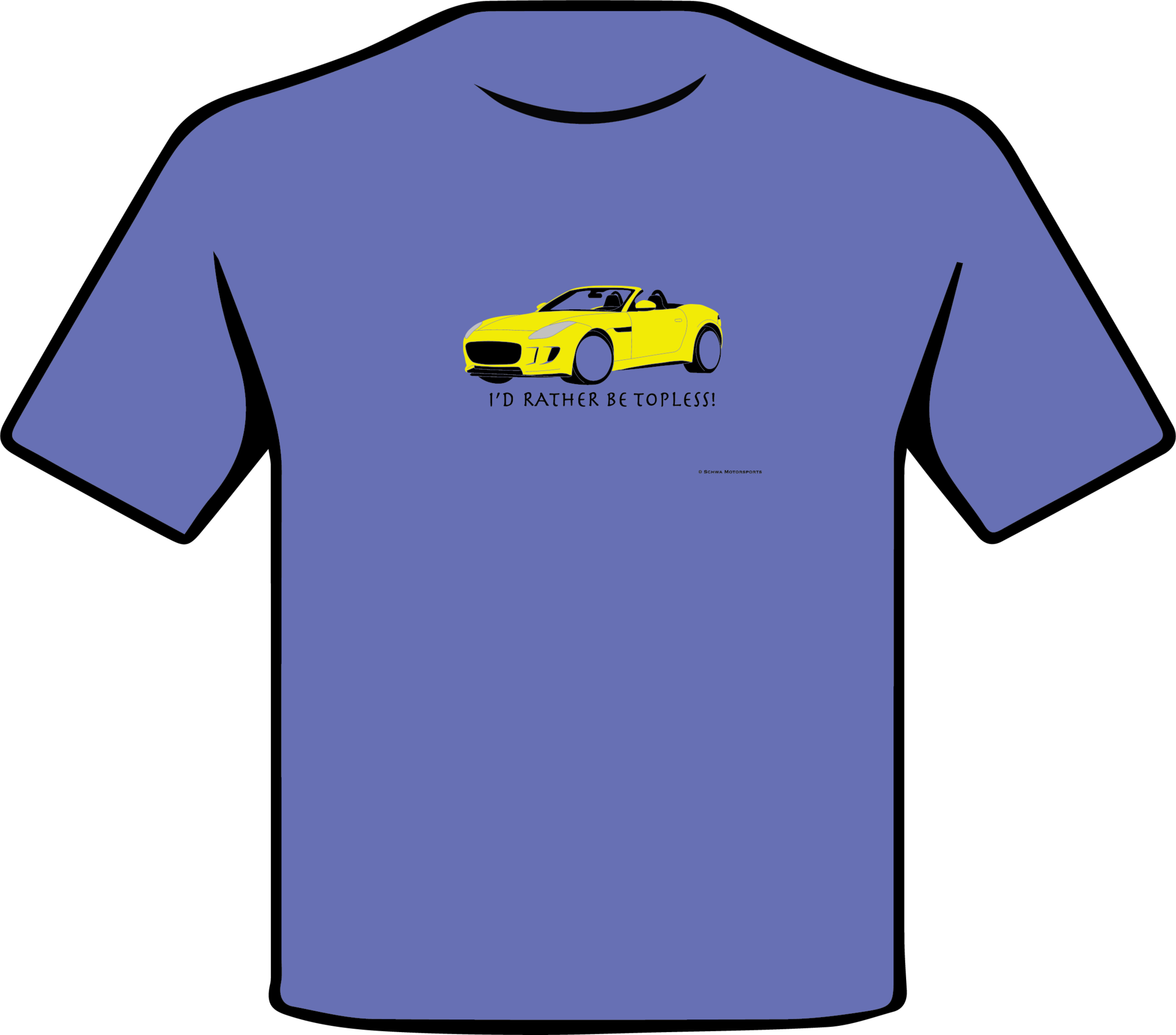 Jaquar F-Type I'd Rather Be Topless Multi Color T-Shirt
This super drafty design has a convertible Jaguar F-Type on it in yellow, black, and chrome with the saying "I'd rather be topless!".  If you love this design but want it in a different color than let us know!  Also if you would like our funny text removed and want the sole focus to be on the car itself, that's easy peasy just ask :) Don't forget how freeing this shirt can be.  Remember that we do completely custom designs so if you have a request or want something changed, please ask because more than likely it can be done.
Artwork ©2016 Schwa Motorsports. All model names and designations are trade marks of their respective owners. Depiction does not imply endorsement or affiliation.