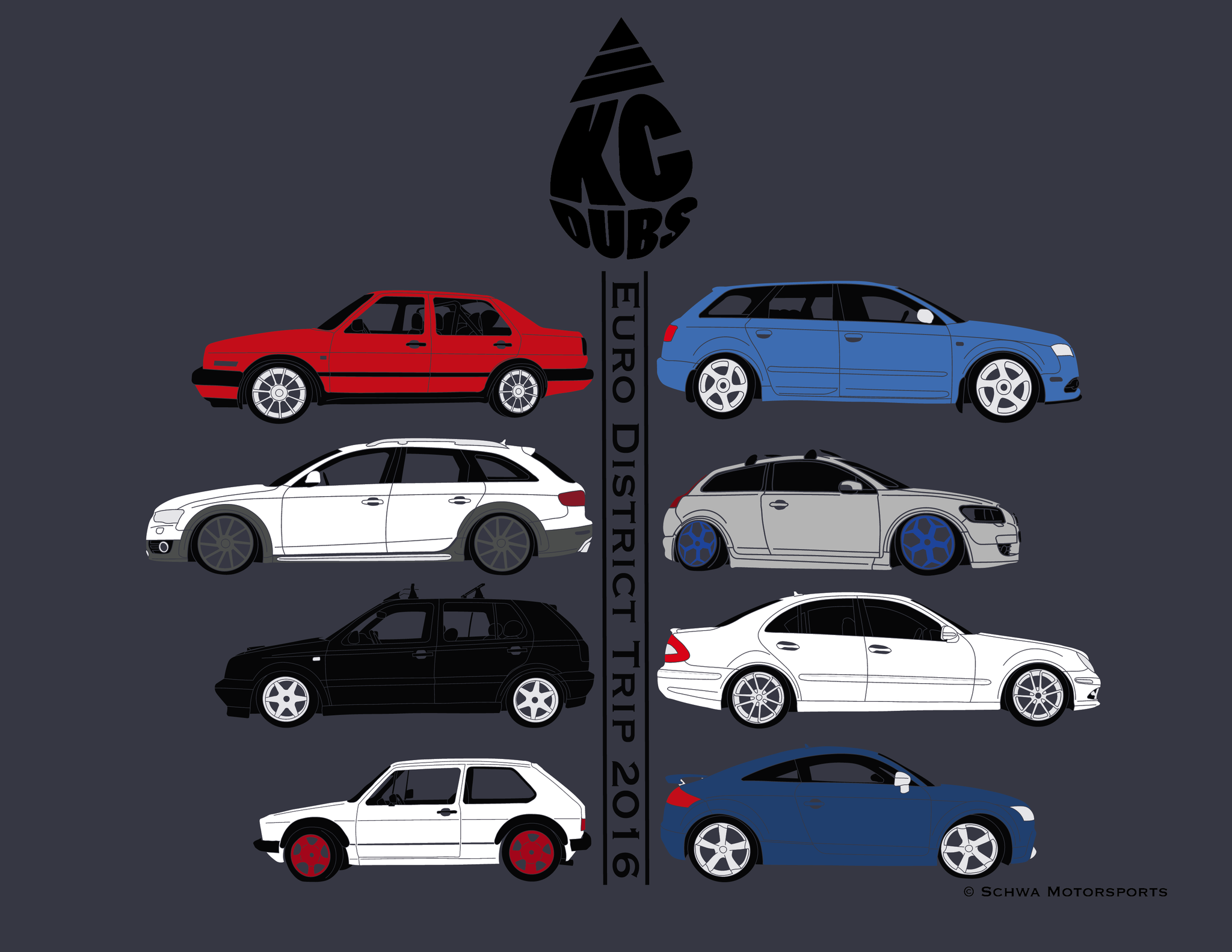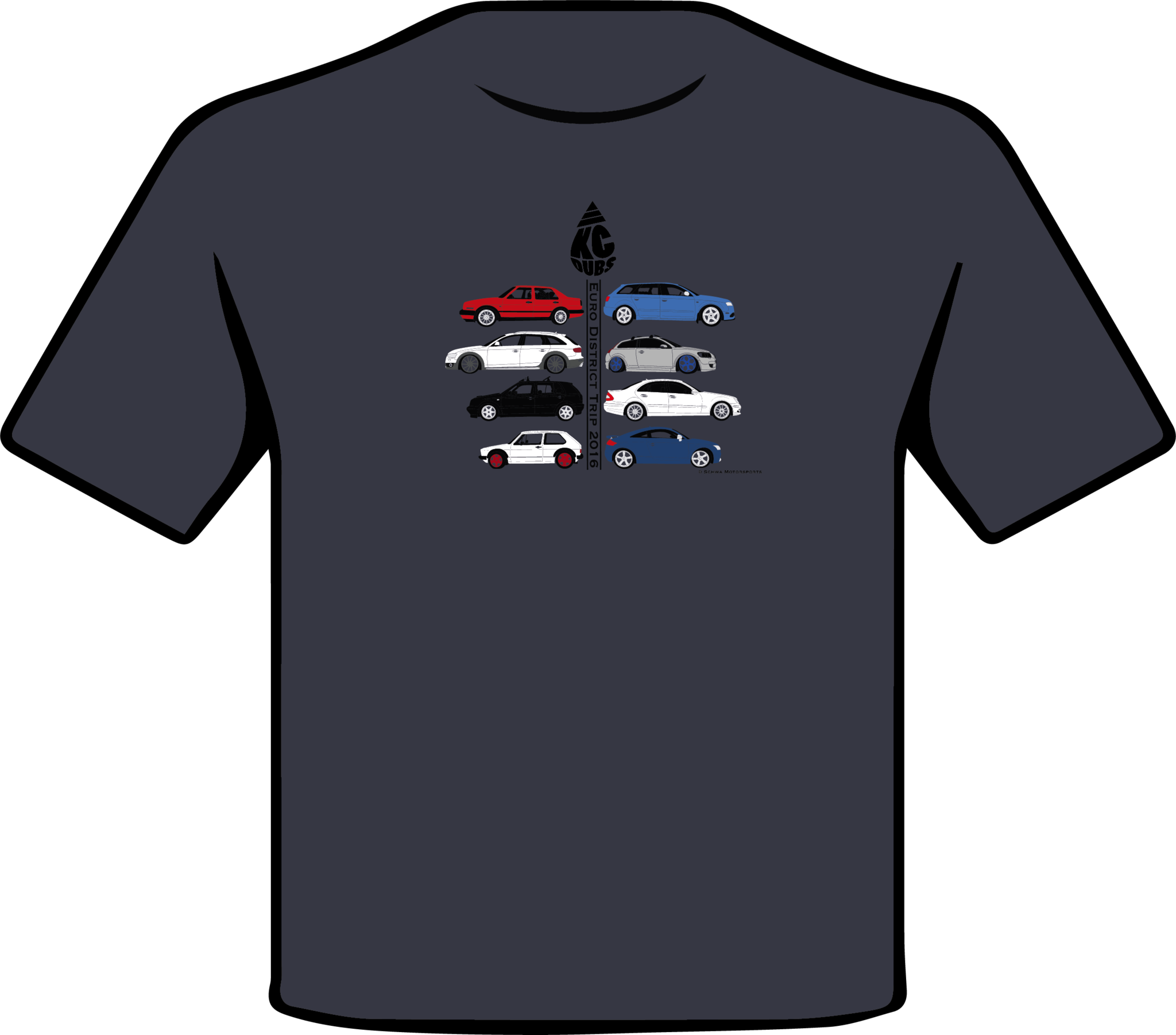 Euro District Trip Multi Color T-Shirt
This here is more to show you some ideas you could do for a caravan trip you are taking with other enthusiasts.
This shirt was made for the group of 8 of us, from the KC Dubs Club, who drove from Kansas City 500 miles out to Jeffersonville, Indiana for the awesome show Euro District.
The design showed our club logo and the 8 cars that drove up with us.
If you are interested in a shirt like this for a trip you are taking please don't hesitate to email or call us, we would love to work with you on a design!
Artwork ©2016 Schwa Motorsports. All model names and designations are trade marks of their respective owners. Depiction does not imply endorsement or affiliation.