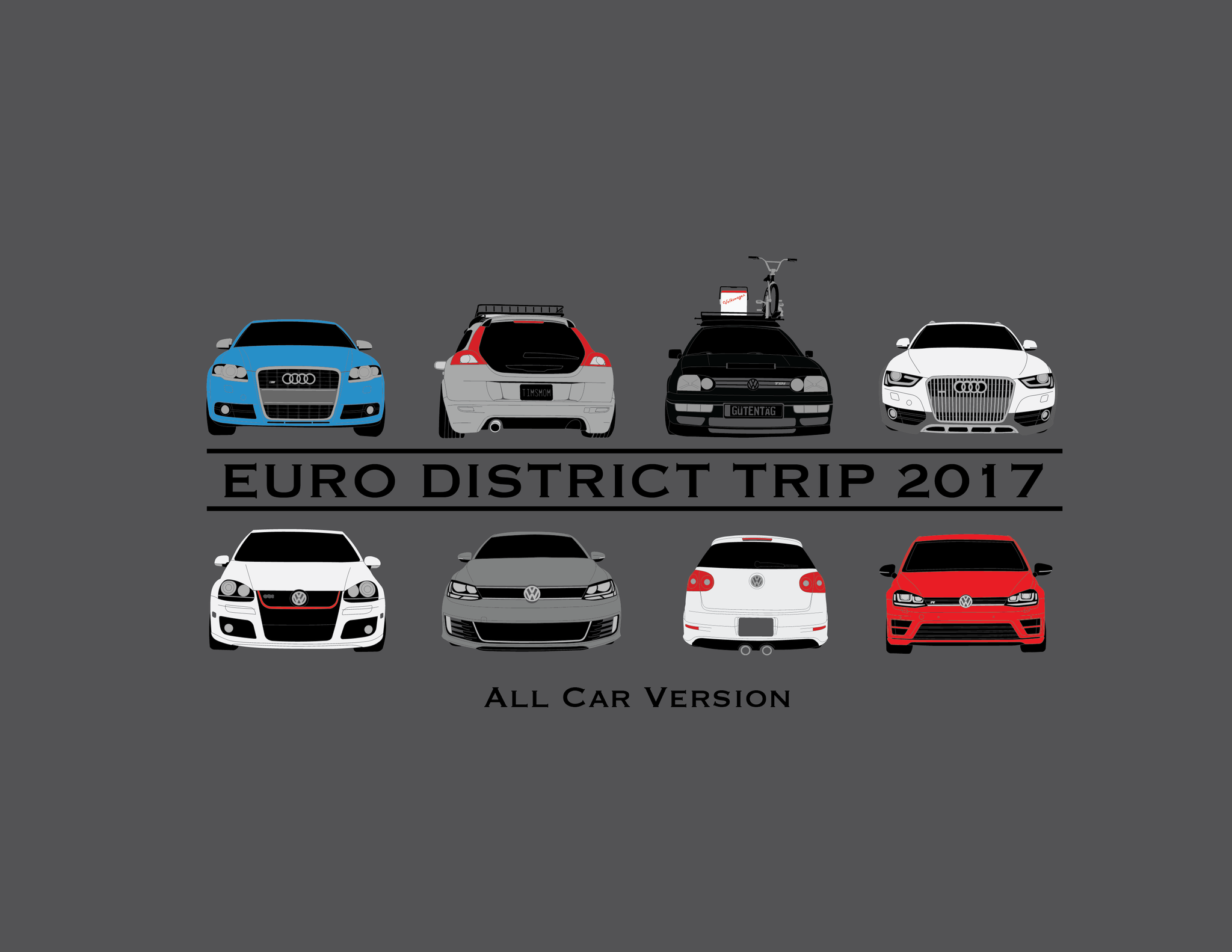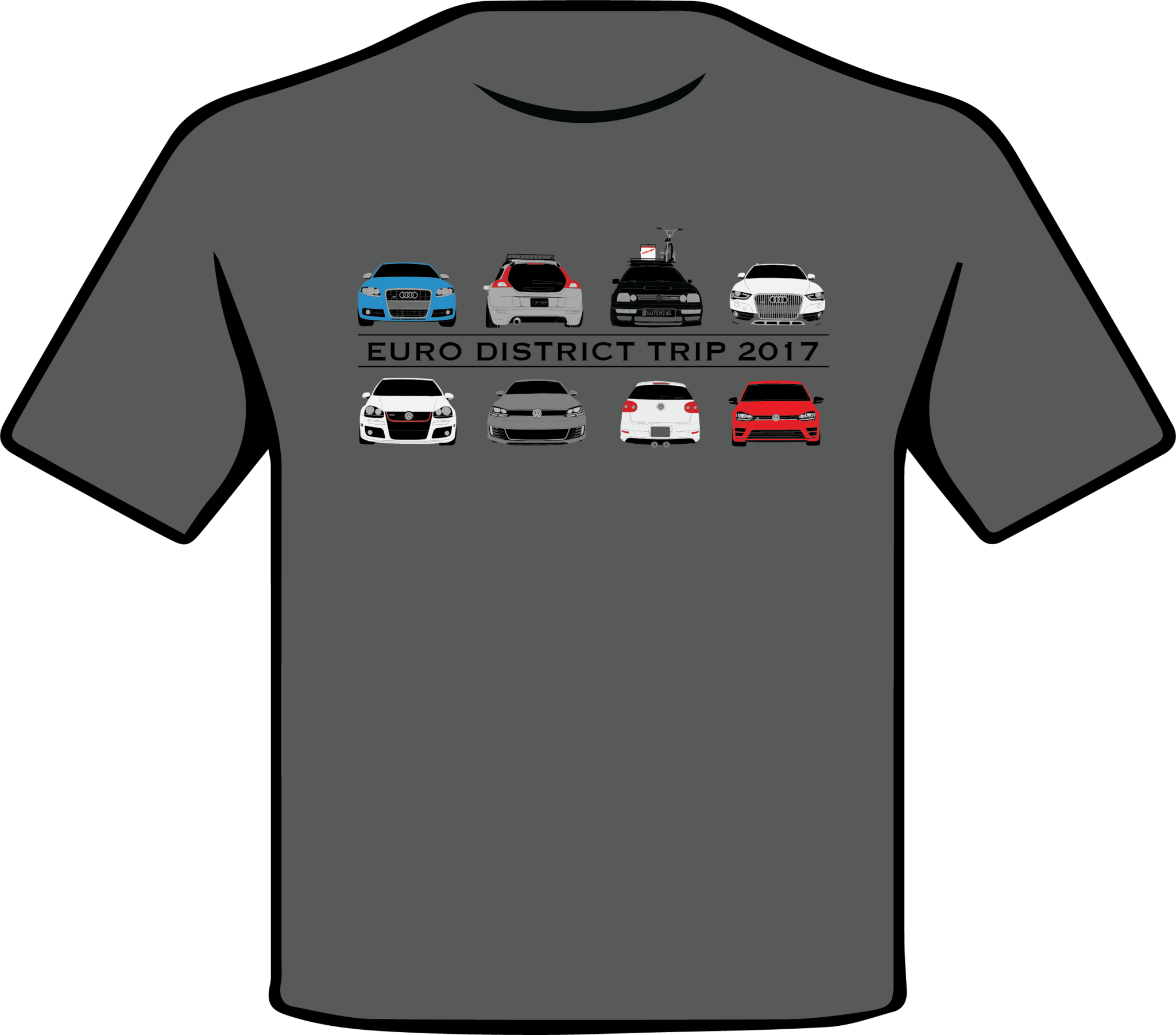 Euro District 2017 Trip Multi Color T-Shirt
This shirt was made for the group of us, from the KC Dubs Club, who drove from Kansas City 500 miles out to Jeffersonville, Indiana for the awesome Euro District show. This shirt is continuing a tradition of showing up and showing off what our local community has to offer with more than just our cars!
The design shows 7 cars that go up as a group. The designs will be on the FRONT of the shirt with both Black and Chrome vinyl of all the cars and one car done with other detailed colors as shown in the pictures. There is also the upgrade option to order the full version with all 7 cars in color!
The shirts to be used are our 65/35 poly-cotton blend soft shirts you have grown to love in any color of your choice.
Artwork ©2017 Schwa Motorsports. All model names and designations are trade marks of their respective owners. Depiction does not imply endorsement or affiliation.