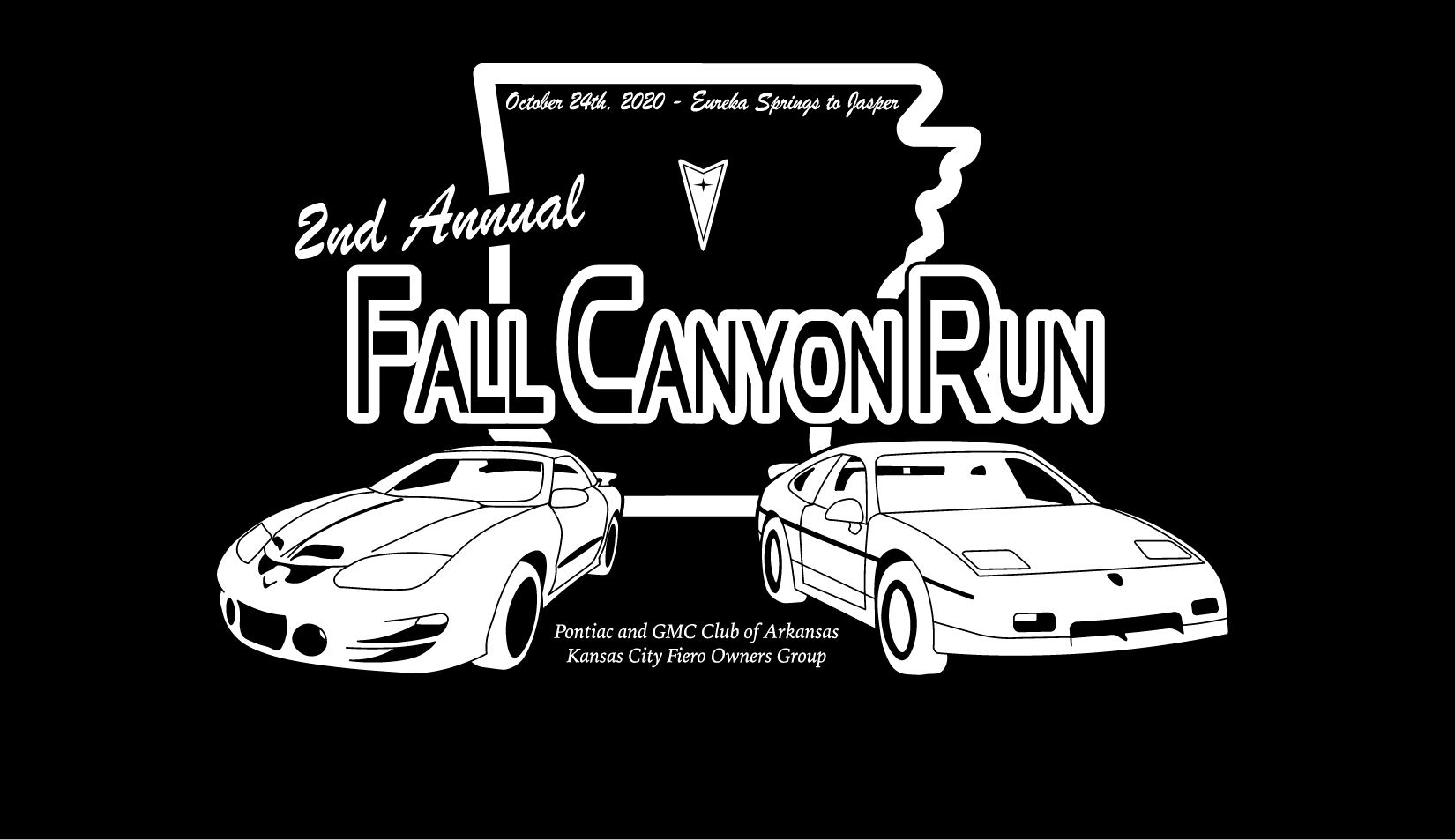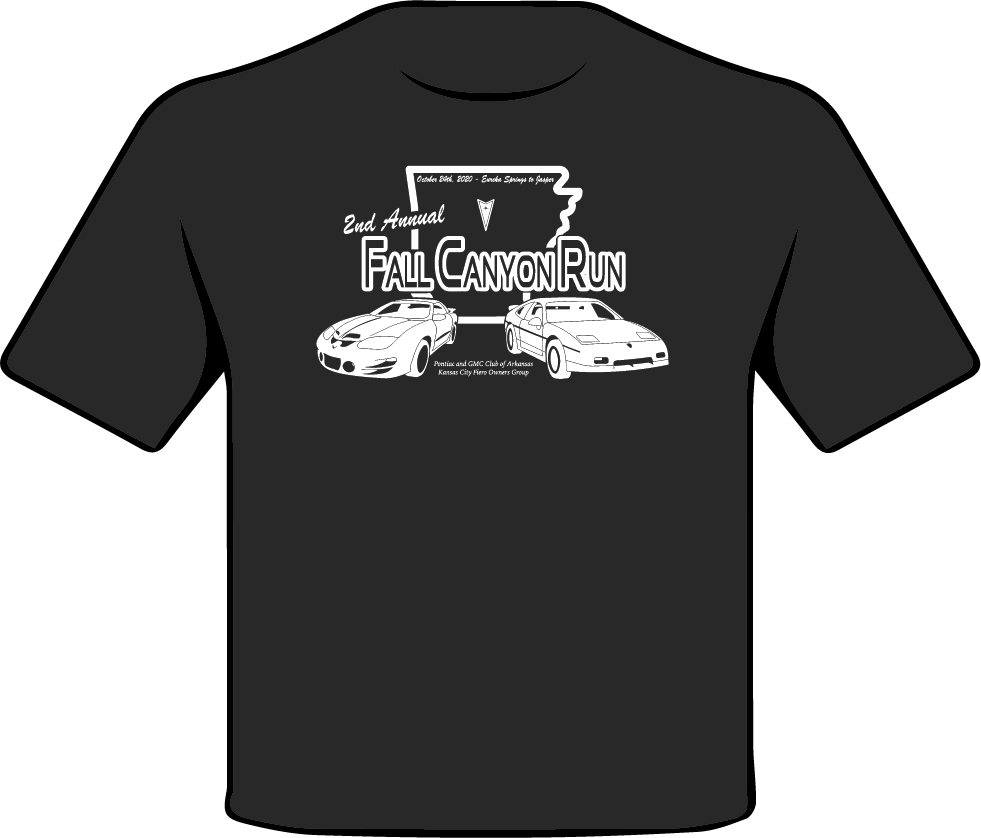 North West Arkansas Pontiac Fall Canyon Run T-Shirt
2020 has been a crazy year, but that isn't stopping us from having our annual cruise to Arkansas's Grand Canyon with a long line of Pontiacs. For this year we have designed a shirt for everybody to be representing our cars and our cruise. So whether you're in the Pontiac and GMC club of Arkansas or the Kansas City Fiero Owners Group, show your enthusiasm while we cruise the canyons together!

This shirt is only offered on the Black 52/48 poly/cotton blend shirt with the design on the FRONT.
If you order this shirt use promo code KCFOG at check out to waive the shipping. If the order is placed by Tuesday October 20th, we will bring the shirts with us to Eureka Springs and get them to Richie to distribute.
Artwork ©2020 Schwa Motorsports. All model names and designations are trade marks of their respective owners. Depiction does not imply endorsement or affiliation.