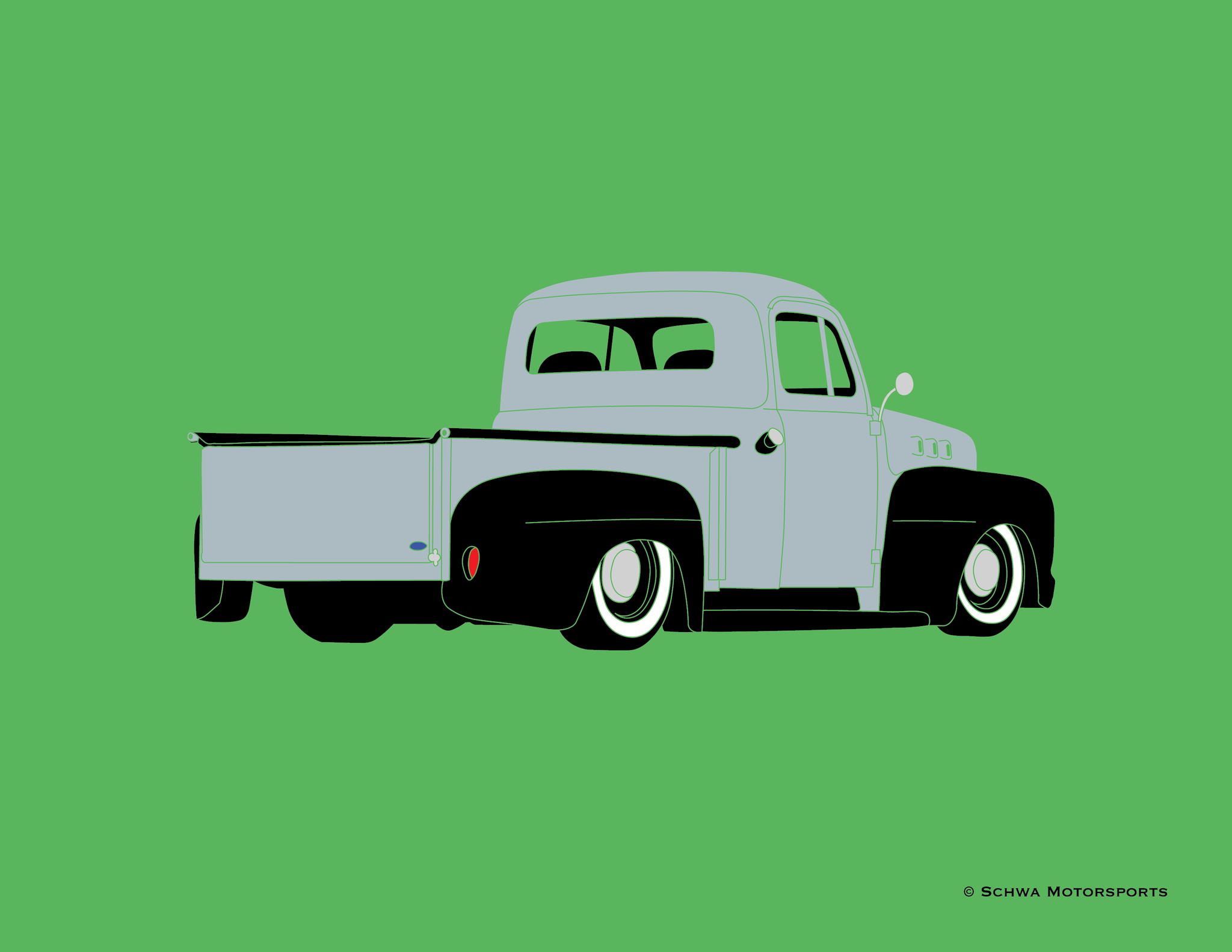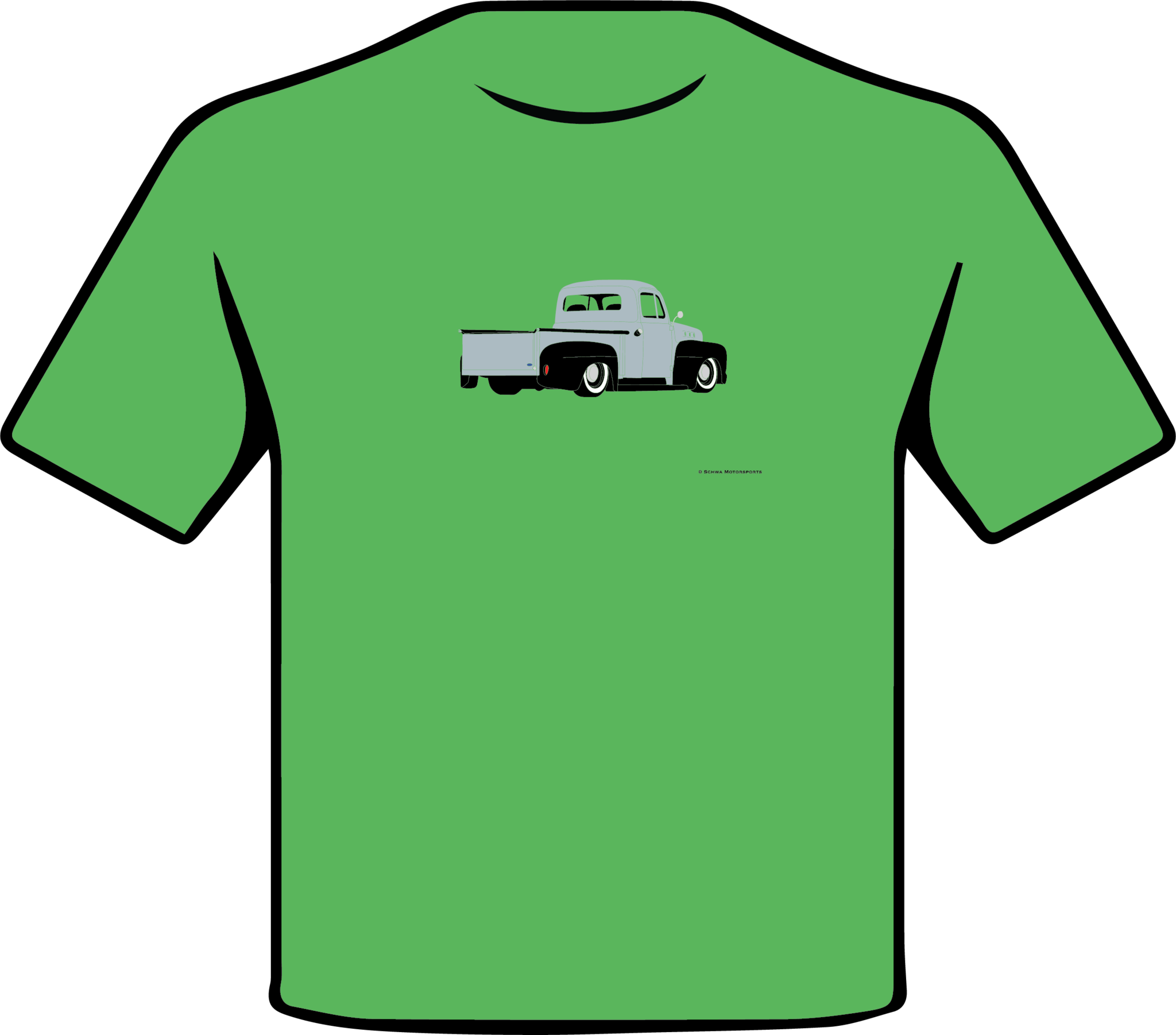 Ford F1 Hotrod Pickup Truck Rear 3/4 Angle Multi Color T-Shirt
This classy design uses white, chrome, black, and your choice of body color with small accents of red and blue to create this wonderful Ford hotrod.  Don't forget that we do completely custom designs so if you have a request or want something changed, please ask because more than likely it can be done.
Artwork ©2016 Schwa Motorsports. All model names and designations are trade marks of their respective owners. Depiction does not imply endorsement or affiliation.