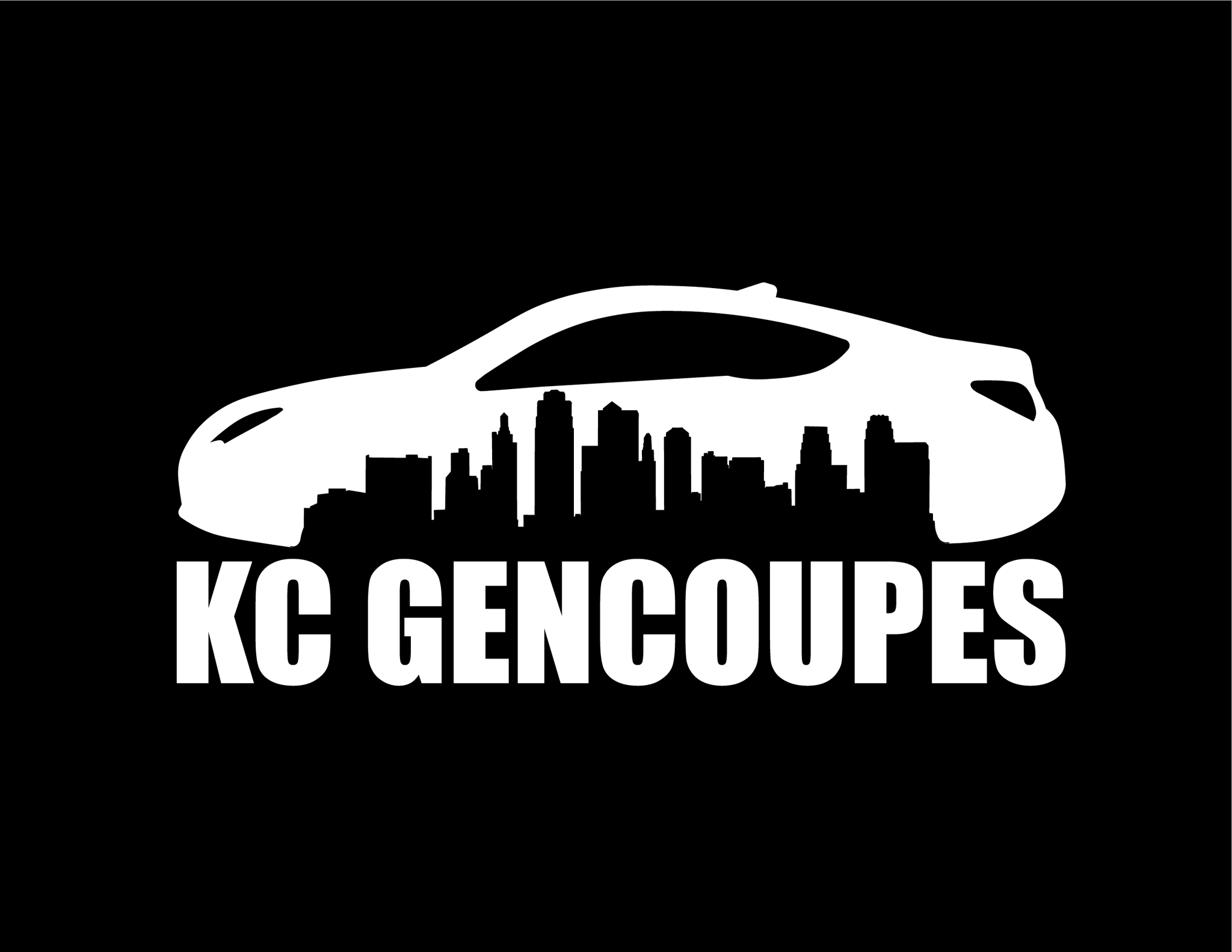 KC GenCoupes Decal
This Decal will be the KC GenCoupes club logo in ONE color of your choice.
The Decal is roughly 6" x 2.75"
If you like the design but want it on a shirt click here.
We will be adding more Vinyl colors, so feel free to email us color requests and we can get the material in stock!
Artwork ©2018 Schwa Motorsports. All model names and designations are trade marks of their respective owners. Depiction does not imply endorsement or affiliation.