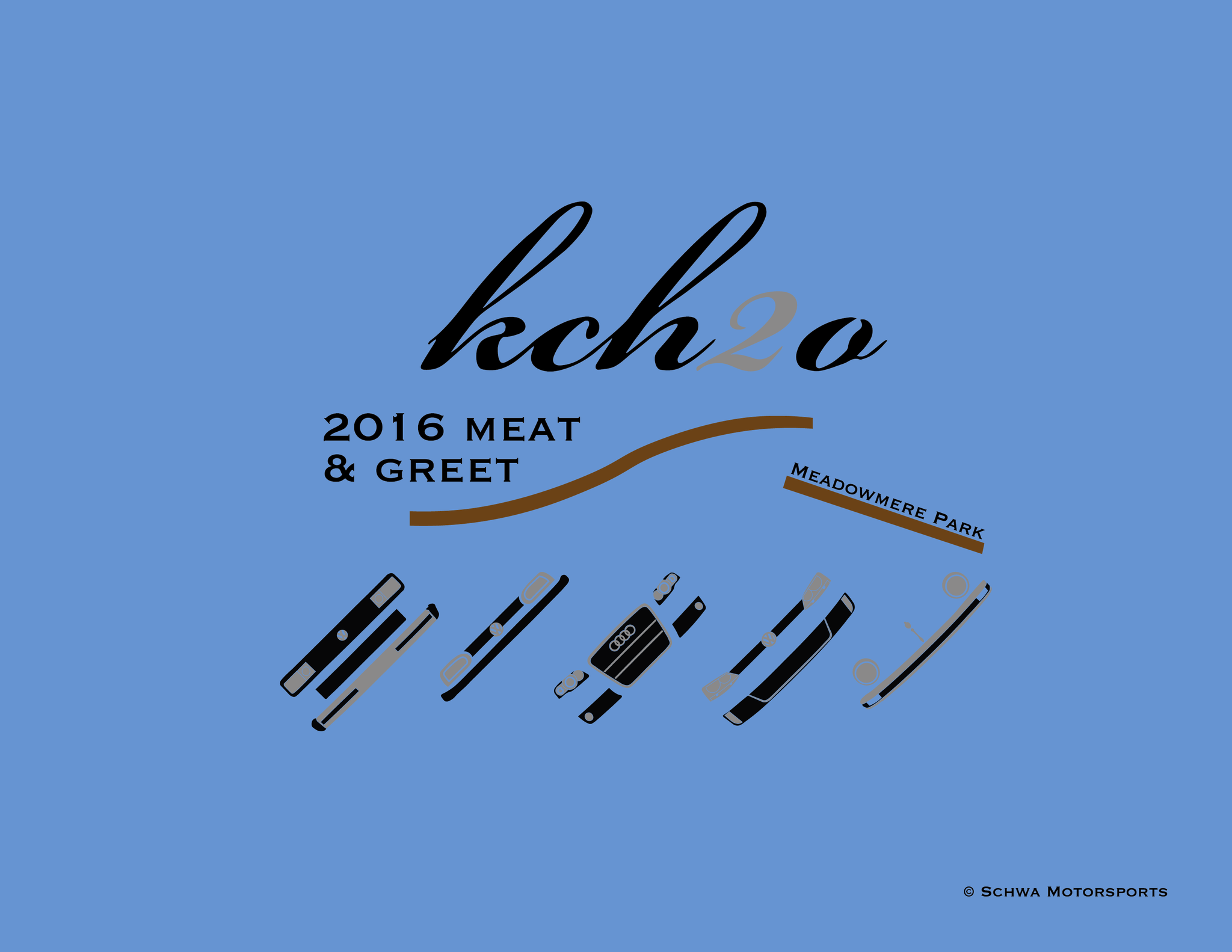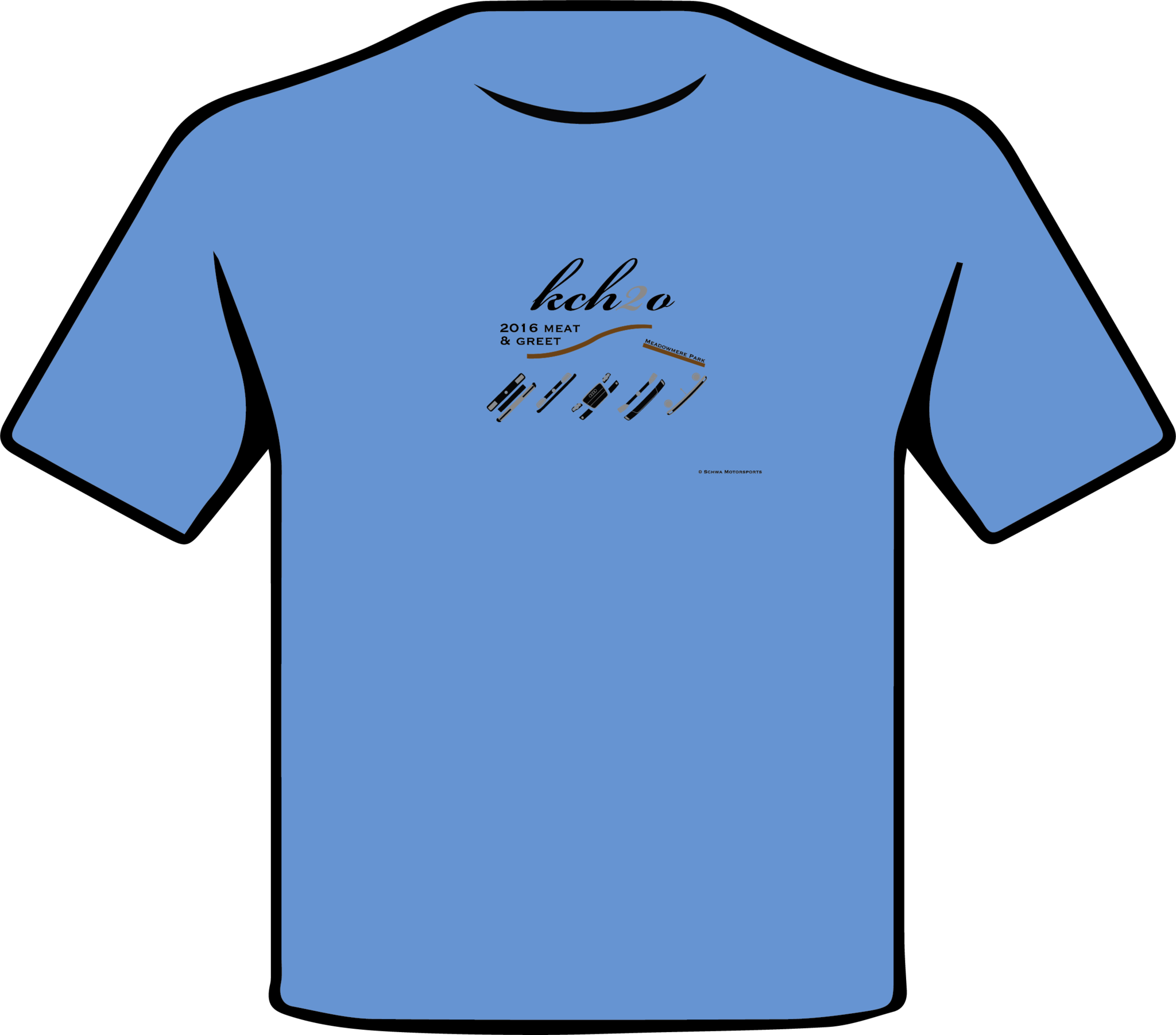 KCH2O Meat and Greet 2016 Multi Color T-Shirt
In case you missed getting your Meat and Greet shirt this year we will have it available here whenever you want it!
The KCH2O Meat and Greet was held in Grandview, Missouri April 16th, 2016 at Meadowmere Park. This show was put together by KCH2O and covers all European cars.
The design of this shirt is taken from the iconic wooden pergola centered in Meadowmere Park and shows off some of the grills of cars that attended.
This design shows a Syncro, MK3 Golf, Audi B7 RS4, MK6 Jetta, and lastly a classic Beetle.
If you are interested in a shirt like this for a show you are putting on please don't hesitate to email or call us, we would love to work with you on a design!
Artwork ©2016 Schwa Motorsports. All model names and designations are trade marks of their respective owners. Depiction does not imply endorsement or affiliation.