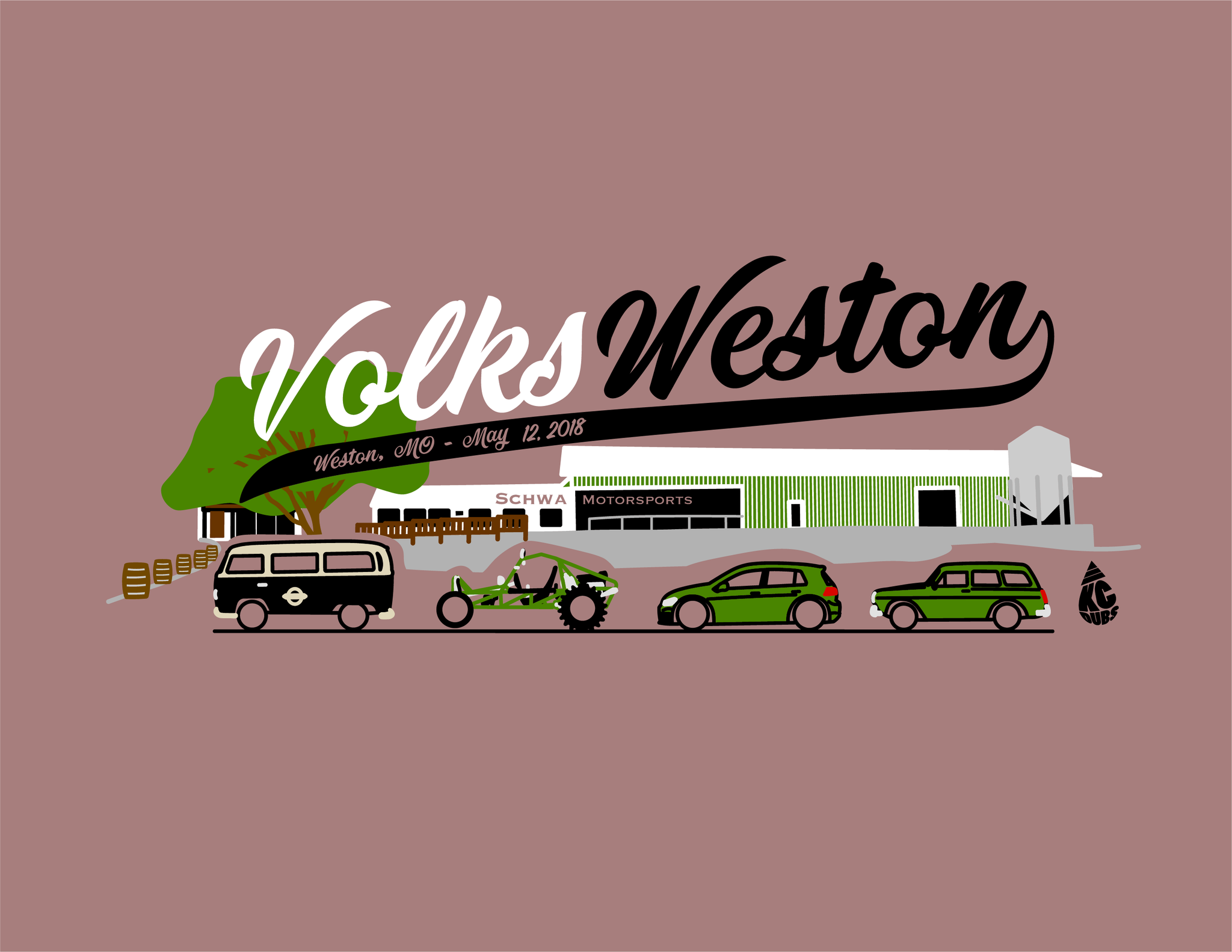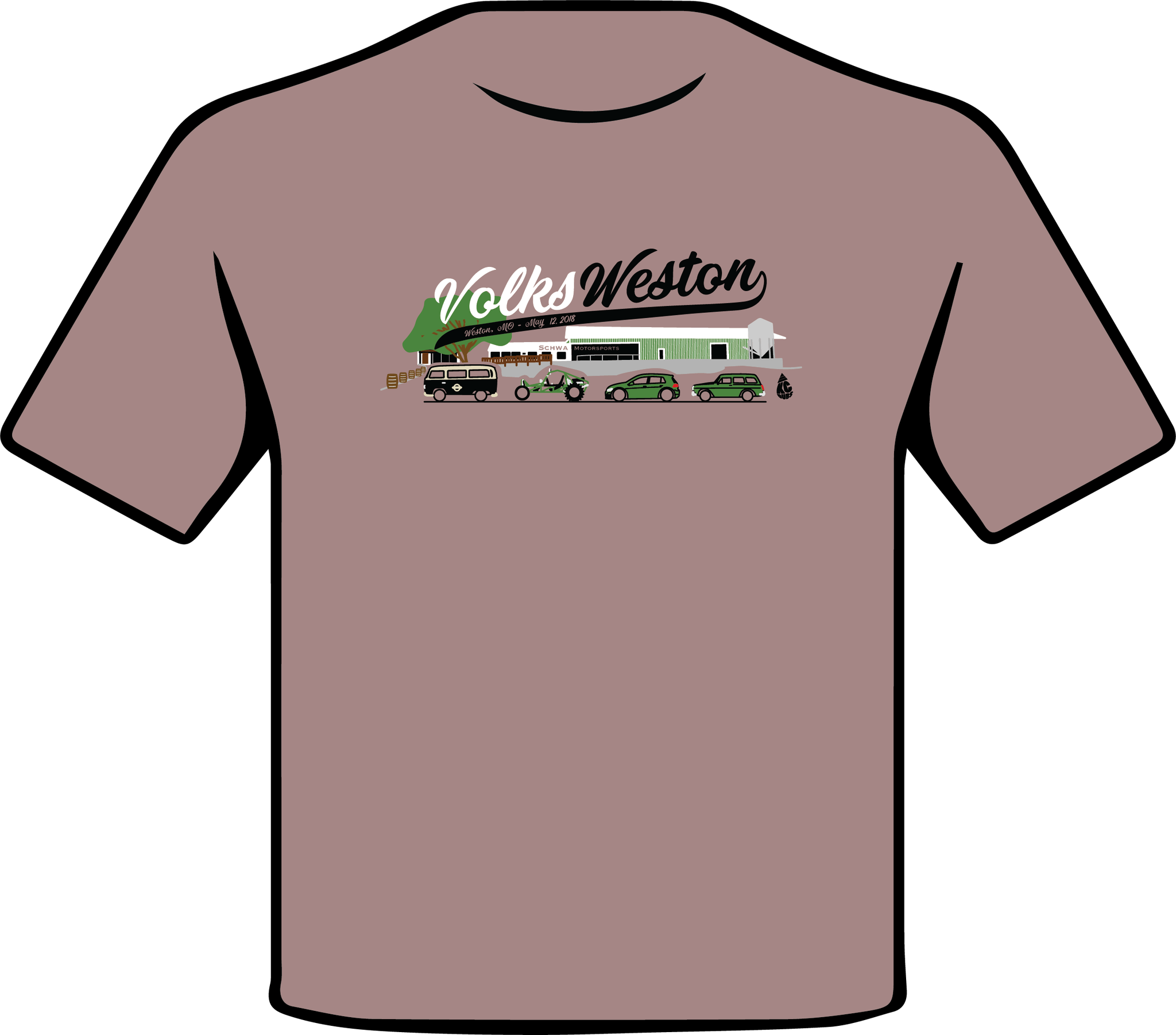 VolksWeston 2018 Show Multi Color T-Shirt
VolksWeston is held in Weston, Missouri May 12th, 2018. This show is put together by the Mo-Kan Volkswagen Club and KC Dubs. It covers all Volkswagens, Volkswagen powered cars, and some Audis :)
The design of this shirt is done in multiple colors on the FRONT.
We are offering an optional back for an additional $5. Or if you like the back design but want it on another shirt click here. Or click here if you like the back design but want a colorful version :) Optional back is done in black vinyl for all shirt colors except for dark heather, heather navy, and black which is being done in white vinyl.
We are also having stocking issues with Black in 3XL, Heather Seafoam in 3XL, and Heather Galapagos in S and M.
If you are interested in a shirt like this for a show you are putting on please don't hesitate to email or call us, we would love to work with you on a design!
Artwork ©2018 Schwa Motorsports. All model names and designations are trade marks of their respective owners. Depiction does not imply endorsement or affiliation.