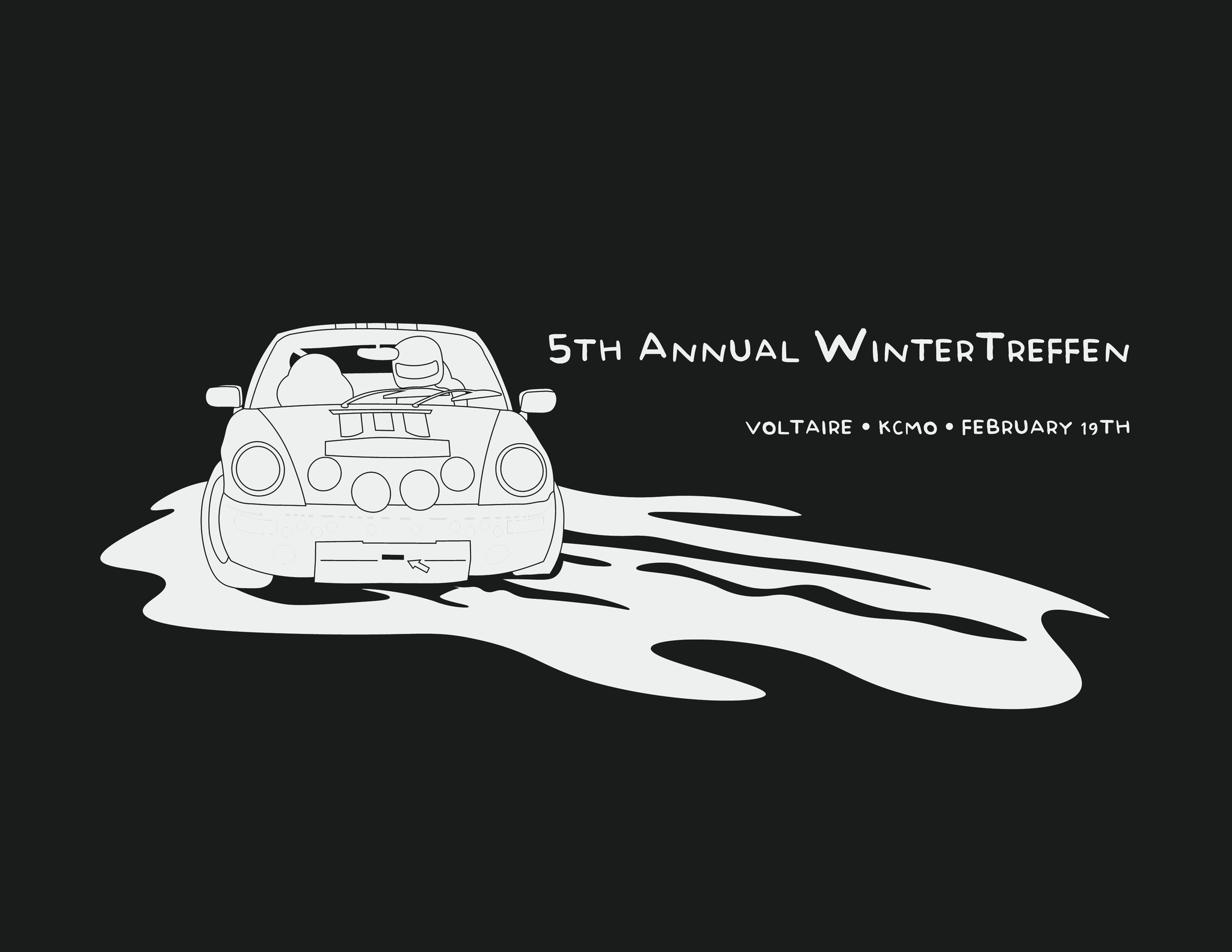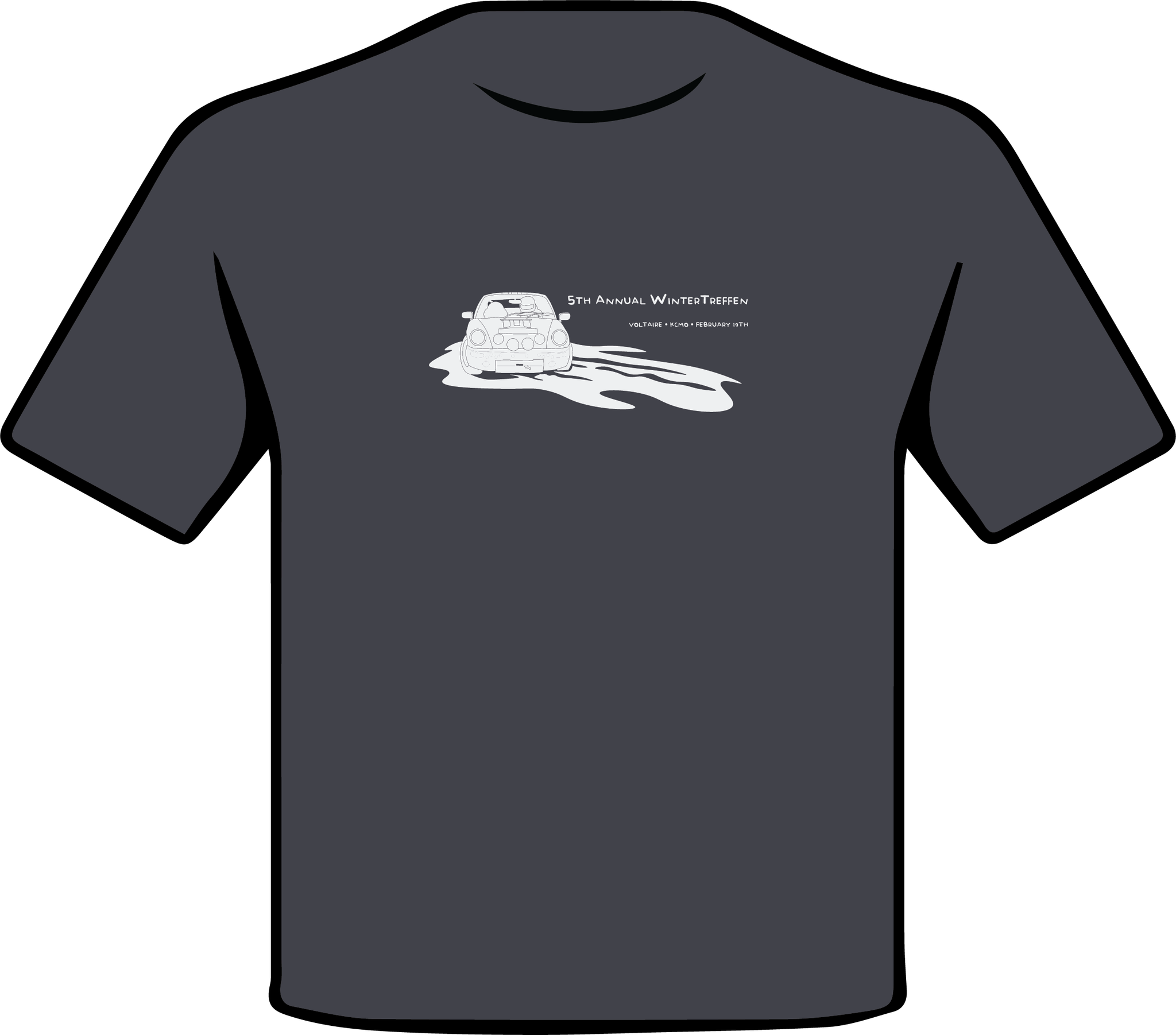 WinterTreffen 2017 Single Color T-Shirt
This design is for the 2017 WinterTreffen meet in Kansas City, Missouri. It the coldest meet of the year and one that's just about getting out with your car and braving the elements.
This shirt is only offered on the Dark Heather SoftStyle 65/35 poly/cotton blend shirt with the single color design on the FRONT in white.
Artwork ©2017 Schwa Motorsports. All model names and designations are trade marks of their respective owners. Depiction does not imply endorsement or affiliation.